Post by Huronna on Dec 4, 2009 23:38:23 GMT -5
December is a special month.
It's the time of holiday preparations,
of decorating our annual Animation Lessons Tree,
of sharing tons of holidays snags and tags,
and of being together as one big family.
We have watched each other grow and mature in our animations.
We have given encouragement to those with the desire to learn.
We have shared in the joys of each other and
have supported each other in the time of sorrow.
The Team that heads this group is the absolute best.
We have
GB & Nachos
, the pretty one and her faithful companion, Nachos.
GB is our Monday Photo challenge guru. During the year she not only saves the photos you give us,
but she takes some of her own and has a few friends that offer theirs also.
GB is the queen of fonts.
She can make a font or a bunch of words move every emotion.
She makes a normal statement come alive!!
She also loves to use her own smiley inventions.
This on one of my most favorite ones.....it says it all!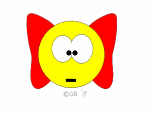 GB is our sweetness and light person. Always treating everyone with her motherly charm.
She takes everyone under her wing and is a granny to even the most experiences grannies.
We were truly blessed that day many years ago when GB said yes and came on board.
Now I would like to call this lovely lady pretty also.
But...who knows? Only Flagryl and she was sworn to secrecy.
All we ever see is a bagged head, shoes, a swollen eye, a desk and a hand.
We see much more of Walker and Mojo.
And who is this one? Why
Neophtye
of course. The one and only.
Neo, the queen of vectors and before many of you got here she was the best
of the best with animated pixels.
If you've never seen any of this work, take a gander at this one she personalized for me.
Neo takes care of all the tubes. What a job that is and was!
Can you imagine resaving, and uploading over 5000 or your tubes.
A mindboggling job that sure was!
Neo keeps our imaginations moving with her innovative Friday challenges.
You never know what she is going to ask you to do.
So stay tuned for your next challenge
Neo makes so many of her own characters which are now available at her own site.
She is a little less prude over there LOL, but still very g-rated
neophytetinkerings.proboards.com
Neophyte made us jump for joy that day a long time ago when she said yes to joining the team.
We hope she has never regretted it because we cherish that day.
And the most recent member of the team,
though not recent at all is SuzieSparkle, aka SuzieBlueEyes
and now just our dear sweet and wonderful Suzie.
Suzie
is one who looks for the most difficult tutorials and then shares her results.
85-100 steps and a foreign language is nothing.
The leader is the latest versions of all PSP, as avid follower of artists and their TOU
and a producer of some of the most scrumptious tags.
Suzie is also our font hunter.
She presents us every Wednesday with a new font. Not only does she find these
new and interesting fonts, but she also will give you an example of how it can be used.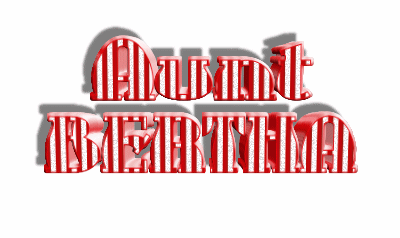 Suzie is around early in the morning until late at night.
You never know what snag she is going to present you with next.
Suzie was the icing on the cake for this management team.
This is the best management team on the net