Post by Huronna on Feb 26, 2015 0:00:56 GMT -5
I have so much fun doing this thread and I hope that you enjoy it also.
I really have a lot of goodies for you this time and am posting early because
I have company over the weekend, so I will be quite MIA.
We start off with this yummy snag made by Susy.
I think I just gained 5 pound looking at it.
A very special tag for very special people.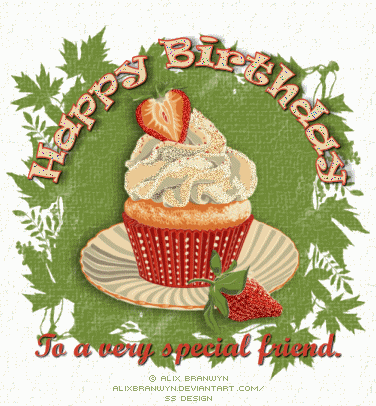 The eyes have it and so does GBee with another one of her cute smilies.
Lots of fun was had in that motzgraphic challenge.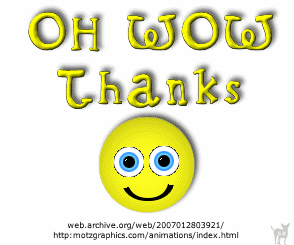 Another challenge was to use a certain font family and to make your tag a spring, Easter type theme.
Chirping away soft melodies was Betsy binging in a welcome to Spring snag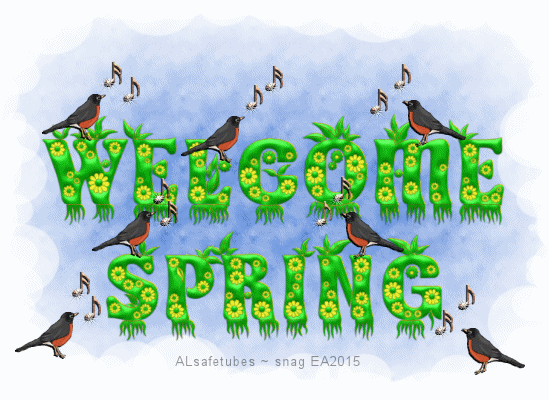 How we have missed Rita and her original animated works.
Her execution of exceptional ideas is beyond words.
Check out how she "writes" her name.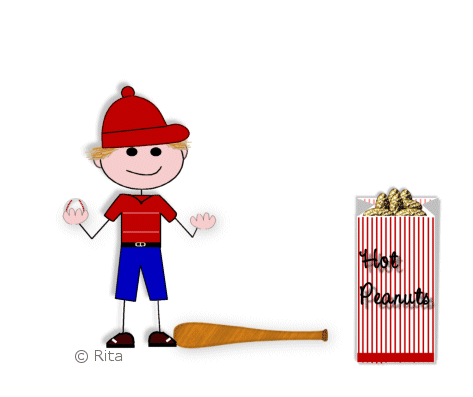 It is wonderful when a newbie jumps right in and plays in the challenges.
This if from Gail (aka dizzylizzy LOL) and perfect credits,
easily read, lovely image and just a touch of animation in the wee framing
which is the perfect touch for such a colorful photo.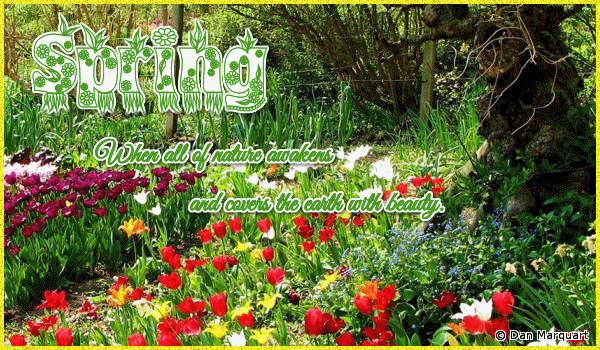 This one from Carol got quite the commentary.
I guess the consensus was the males of the family watch and wait for that snail mail.
Just love the little snail and the young-un moving the stone. Noses and eyes twitching and alert.
OUCH!! Here comes GBee again with another one of her still but useful snags.
That is one BIG shot. Maybe it to inflate the bunny?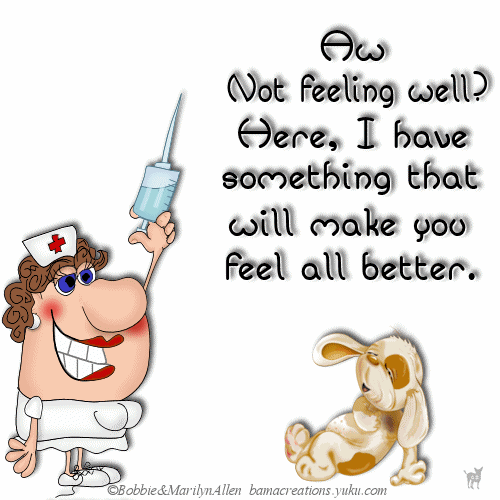 Another entry in the font challenge was Rita's original and adorable new banner for one of our rotators.
You just have to be amazed at her ideas.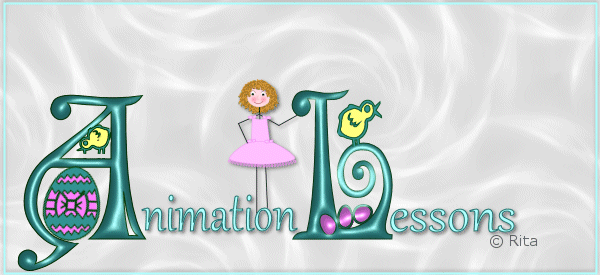 I wish Tramp had made this one just a few days earlier or maybe she made it because of the new rules?
Sometimes less is more and this one definitely is more because there is less. You must look carefully.
Our challenge entry goddess Marilyn really amazed me this time with the combination of all the ALST
and the lowed opacity of the fishy.
She must have trained him well as he can swim above water LOL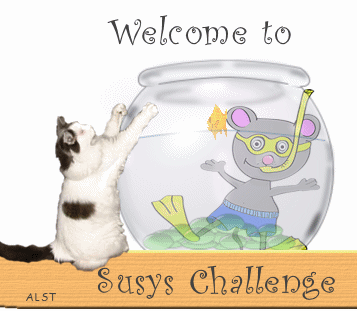 This was the cutest of tags. But the text on it really made the tag fly over the moon.
I'd like to know what happy feet look like on a snowman. HA HA Tell me Susy, tell me.
And what have we here?
Presto chango and we are all in Green.
Betsy makes the cutest little characters and then dresses them all for St. Patty's Day
There isn't any one that have more fun with Mandy's animations than Diane.
This Happy Easter tag from Diane is just too cute for words
And here comes Energie another member who loves to make the things she uses.
What a fat fluffy bear this is and a great banner for Susy's challenge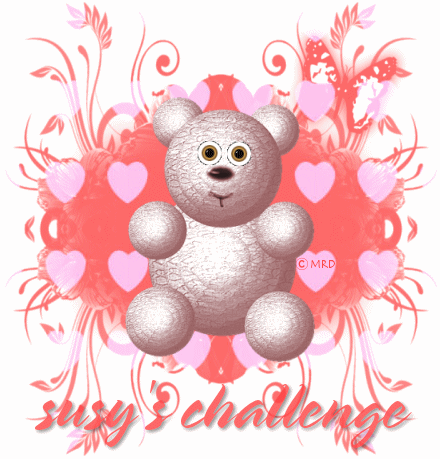 Not only does Nickel do the most complicated tutorials
but she always puts her own animation twist on them.
This is another Beauty from the workspace of Nickel
So there you have it, my picks this time.
I hope you enjoy seeing them for the first time or second or maybe third.
I never get tired of looking at them.
It's great to see your comments also
And just keep up the good work
Because you never know
You may be featured here next.