Post by Huronna on Jan 3, 2015 9:52:38 GMT -5
It has been a while since I brought out some great tags so here they come again
We have all rested a bit from the holidays , but the some have never rested and here comes what they have done.


The first tag is spectacular. There are so many different animations I bet you can't count them .
This was done by Smilyn and she privately presented it to those who have helped her in many different ways.
Though I have not worn mine as yet as I had holiday rotators on , this is the one I will show you.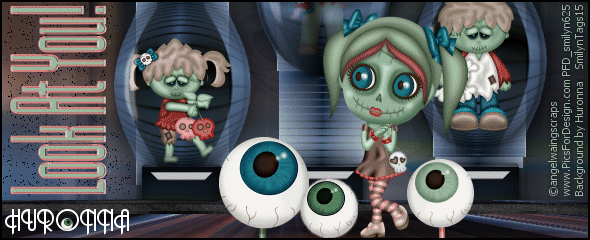 Now check out that eye in my name...woo hoo what a hoot!




This next tag is by Carol.
The multiple animations and timing are great.
The water movement, the bubbles and the crows mouth.....just fantastic!!
This bright and sunny one was from Down Under Silk.
Who else would have a kangaroo with flowers in it's pouch?
So silly that everyone just loves it
We had quite a few Holliday tags and this one from Suzie was really stunning.
The color and the fireworks, the moving clock and the kitty all synchronized.
We were glad it was a snag, that way everyone got it.
Look at the stance of this animal!
Tough and yet adorable.
The noise is gentle as is the water which go in contrast with the look of the tiger/lion?
Susy was a definite hit with this one.
Everybody had to get their winter coats on for this one.
I have been on her porch and though not with the snow I can just imagine it.
This is one of the most beautiful snow scenes I have seen, and brought to us by Flagryl with her own photos.
And in her typical humerous style ...here comes GB.
I wonder how many of us are fluffy LOL
One of Deans favorite artists...one of the Bama ladies.
I wonder if that kitty ate all that ice cream of if Dean helped out.
Really a sweet tag
And wasn't this so true over the holidays
We were all so busy that many things were snags...no one needed excuses but Carol thought maybe we did LOL
One of the newer artists and a grumpy cat.
I just loves the expression on this one and the background went well with it also.
Sometimes an image just speaks to you and this one chattered in Susy's ear.
Well there you have it...my pick for the first week in Jan.
Some are from the end of 2014 but I had to bring them forward. I love them all...how about you?
And just keep up the good work because you never know...You may be featured here next time.